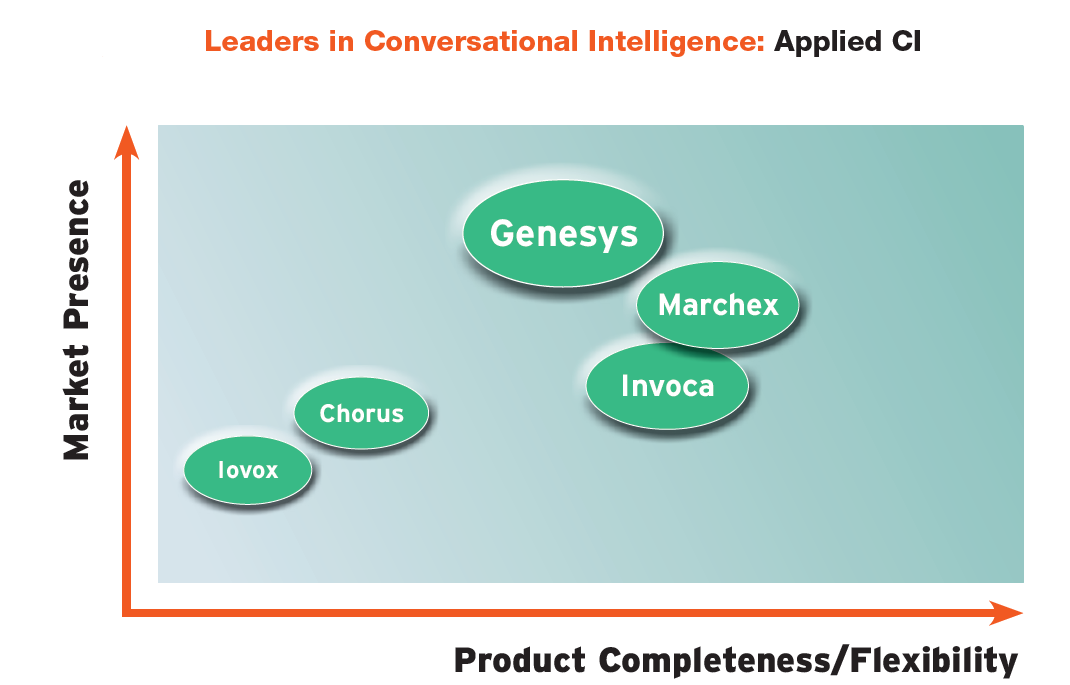 2021 Opus Research Conversational Intelligence Intelliview Report
What's Inside?
Conversational Intelligence has become vitally important to sales and marketing teams when it comes to analyzing and optimizing revenue generation.
Using AI-infused analytics to dig deeper into customer conversations:
Increases return on investment of marketing campaigns

Improves sales outcomes

Enhances customer experiences

Boosts employee productivity
In this report, Opus Research evaluates 11 of the best Conversational Intelligence providers, focusing on their products, services, positioning and potential. Through this evaluation it establishes industry leaders in terms of product completeness/flexibility and market presence.
Learn which vendors lead in the capture/analysis and application of Conversation Intelligence, and know what to look for when choosing a Conversation Intelligence provider.