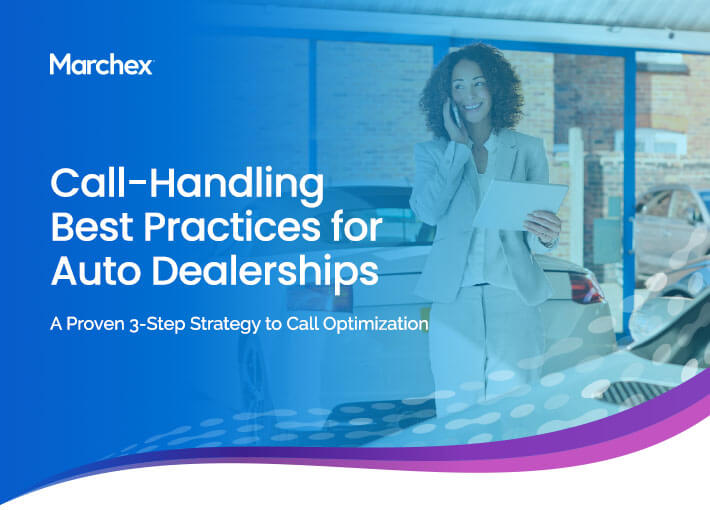 Call-Handling Best Practices for Auto Dealerships
A Proven 3-Step Strategy to Call Optimization
Better calls, better outcomes
Auto shoppers make phone calls as part of the path to purchase. Customers call for parts and service too. Calls can be easily ignored when dealerships get busy.
This guide describes the 3-step strategy recommended by the auto team at Marchex to help dealers take control of their phone traffic.
Key Takeaways Include:
How to eliminate unwanted calls
How to offer better customer interactions
How to communicate effectively on every call
Start optimizing inbound calls at your dealership with a research-backed strategy that's proven to:
Streamline operations
Improve the customer experience
Increase revenue opportunities.
Download your guide to learn more.