The Birth of the Touchless Economy: Are You Ready?
Webinar Recording

Join us for our webinar with Featured Speaker Mary Shea of Forrester to learn about her research on the touchless economy.
The pandemic has altered the way customers interact with businesses, leading to a new normal. No longer merely a convenience, digital experiences are now non-negotiable for prospects and customers who demand safer options. How we conduct business has altered permanently -- from contactless purchases and deliveries, virtual tours, telehealth, and touchless interfaces to always-on expectations. Digital solutions that help businesses stay connected and engaged with customers are now becoming essential tools. Business leaders need to take action now to prepare for the new normal.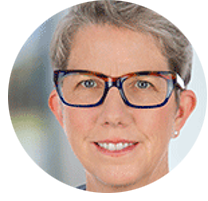 Mary Shea
Principal Analyst - Forrester

Brian Craig
VP, Analytics & Product Management - Marchex