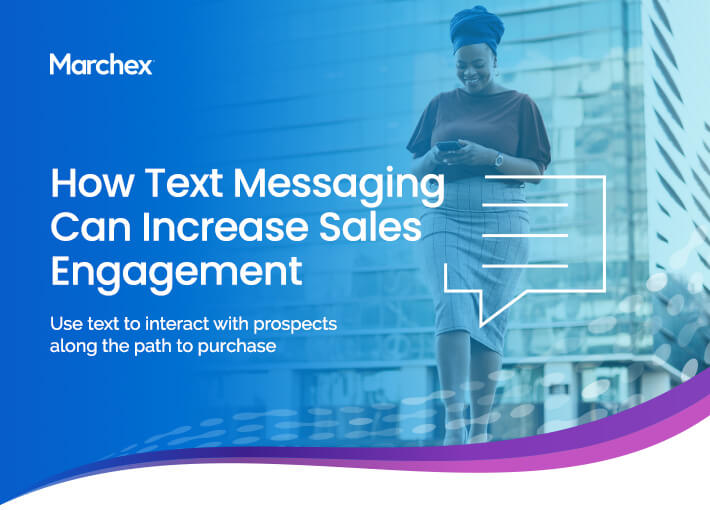 How Text Messaging Can Increase Sales Engagement
Use text to interact with prospects along the path to purchase
Qualify your leads faster with text
When sales teams use text to interact with their prospects, open and response rates increase dramatically, along with revenue. It is by far the customer's preferred channel.
In this eBook, learn:
The role of text in the sales process
How some sales teams use text
Next steps to implementing text messaging to facilitate your sales funnel
Download the eBook to learn how to raise engagement with your prospects and increase revenue.
Interested in learning more? Read some more content: